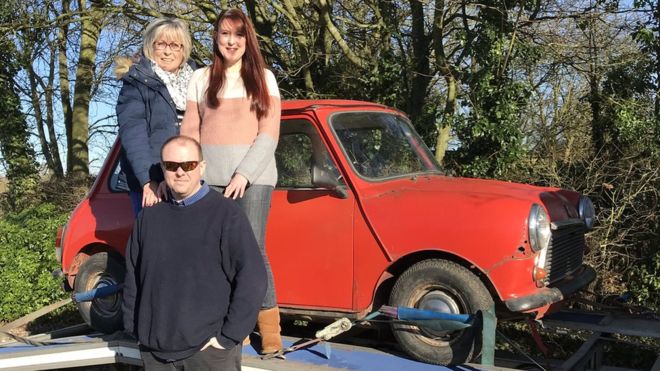 Star Radio afternoon presenter Daniel Fox has been reunited with his grandmother's old Mini after a twenty-five year gap.
Daniel, who lives in Great Gransden, spotted the red Mini whilst looking for a second-hand car online.
He said, "it was a real surprise that the car was still around after 35 years.
"When I first saw it, I wasn't 100% sure it was my nan's Mini as there was no number plate.
"But then I remembered that when my sister Andrea had the car, she fitted a distinctive radio and changed the steering wheel, so I was sure it was the right one.
"Obviously it's a car I can never sell, so I'll have to break that to my wife.
"I'm going to restore it to its former glory!"
Daniel, who - aptly - hosts Star Radio's drivetime show, was reunited with the Mini on Sunday.
After he's returned the red runabout to its glory days Daniel's planning to get the Mini "back on the road" in a classic car rally that goes from Ipswich to Felixstowe in May.