Advertise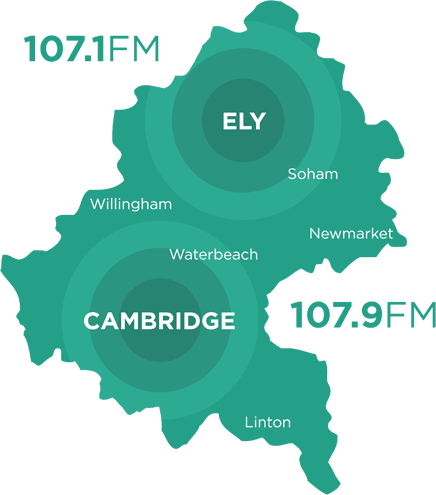 Commercials running 24 hours a day, 7 days a week and 52 weeks of the year!
Broadcasting 24 hours a day, 365 days a year means we have listeners all day long. So it makes sense that you advertise to all of them.
This campaign aims to simplify the way you buy radio, here are some of the benefits:-
Reach more potential clients by advertising 365 days a year
Effective way to reach all types of customers, any time of day
The most cost effective campaign we've ever created
Effective for any market sector
Unique scheduling of your commercials means you hit all hours of the day
Commercials broadcast to our online audience
Benefit from your share of unsold airtime
One simple invoice each month
All prices are subject to VAT @20%
For more information email:
Caroline Fish, Senior Sales: caroline.fish@starradioonline.com
Why advertise on radio?
Commercial radio is an effective way of allowing enterprises to build business locally. There are numerous reasons why it works so well, and some of the biggest points are listed below:
1. Radio targets listeners when its relevant to them
Radio can work in real-time with listeners promoting content at specific times of the day, which best suits the listeners needs. For example, a car dealership may wish to target people listening on their journey home from work, whilst their in their current vehicle.
2. Low ad avoidance
Research indicates only cinema advertising offers lower ad avoidance. Listeners are less likely to ignore your advertising message. This is contrary to the way they might avoid printed advertorial or fast-forwarding through commercials on recorded TV content.
3. Reach the right local audience
Here at Star Radio we offer the ability to target specific local areas within Cambridgeshire. Unlike other broadcasters that only have the ability to serve wide geographical locations, we offer the ability to advertise to Cambridge (and surrounding areas), Ely (and surrounding areas) or across Cambridge and Ely!
4. Flexible and Fast
Radio is a fast and flexible medium to be able to advertise on. Business moves at a high-speed pace and radio is able to keep up with updated business messages and promotions. Radio production is also relatively cheap meaning your message can be changed when needed.
5. Trust and Friendship
Radio is a medium which forges a strong relationship with the listener. Our team of presenters live the same lives as our listeners producing local, relatable content around the clock. Many people use the radio for company and friendship. This builds listener loyalty and helps to form purchasing decisions.
6. Radio and Web work together
Using radio alongside a web campaign can boost your business activity and digital presence. At any one time up to 1/5th of internet users are listening to the radio. That means they could be a click away from your brand. Use the two mediums together to build brand awareness and customer recall.
7. We're not just a radio station
Star Radio broadcasts on the conventional FM radio, alongside this website, the UK standard RadioPlayer and our own set of Apple, Android and Kindle mobile apps and now DAB Digital Radio.