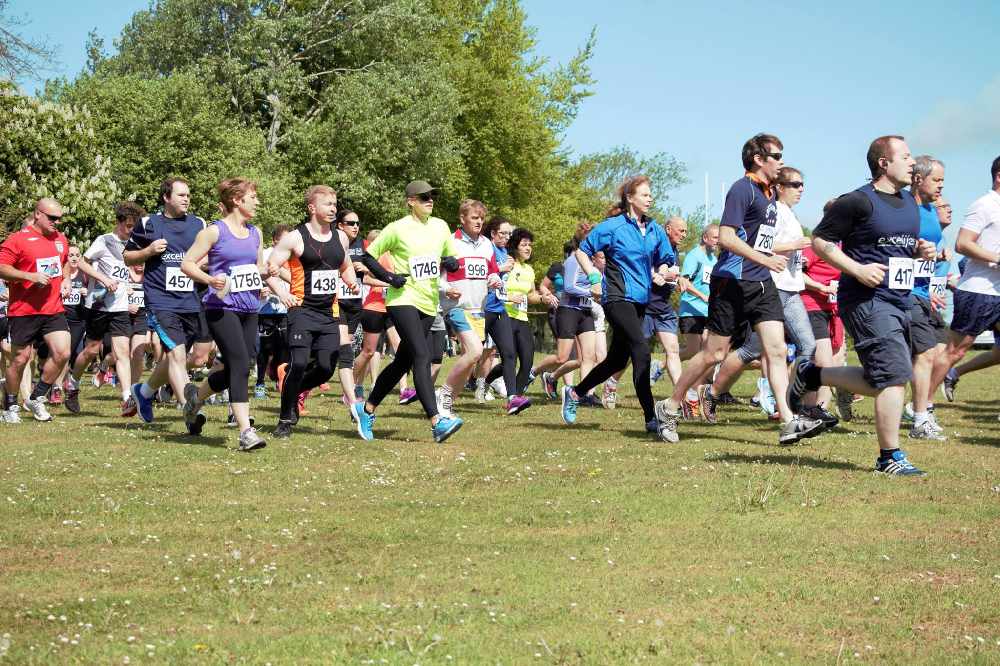 The Rotary Club of Cambridge Sawston has announced that registrations for the 2018 event to be held on Sunday 13th May Sawston Fun Run & Walk can be made online.
Registrations can be made online or with a form downloaded from the website www.sawstonfunrun.co.uk. Forms are also available from the Sawston and Shelford branches of The Cambridge Building Society and Sawston Village College. It is hoped that over £15,000 will be raised to add to the £440,000 that this popular local event has already donated to local good causes over the years.
The major beneficiaries in 2018 will be YMCA Trinity Group initiatives to provide mental health support to children in local primary schools and their work with vulnerable homeless individuals in this area, by funding additional support services in their Cambridge accommodation. A second major beneficiary is Addenbrooke's Charitable Trust with the purchase of a CO2 ventilator module for the Neonatal Intensive Care Unit at the Rosie.
Others to benefit are: South Cambs Riding for Disabled; Duxford Preschool; Chesterford Preschool; the DX Club at Duxford Primary School: Sawston Air Cadets; Sawston Cricket Club; Linton Infants School PTFA; Whittlesford & Duxford Scouts; Sawston Boys Brigade; Sawston & District Toy Library; Sawston Girls Brigade: Sawston Sing to Remember; Friends of Sawston Library and seven local primary schools.
There are categories by age and gender with entry fees of £6 for entrants in school years 1 to 11 and £12 for adults of 17 years and over as at 13th May. Over a thousand are expected to enter either the traditional race of 7.4K [4.6miles] race or the shorter 4K [2.5 miles] that is primarily for school years 1-6, walkers, small children and those wanting to accompany them. The detailed routes are illustrated on the website.
Verity Swinscoe, YMCA Trinity Group's Marketing and Fundraising Officer said 'We're thrilled the Fun Run has chosen YMCA Trinity Group as a major beneficiary for this year's event. The donation will help us provide vital mental health support for young people in primary schools in South Cambridgeshire as well as for young people staying with us in our Cambridge accommodation. Our aim is to assist young people, in a crisis situation, to improve their lives and to explore their talents allowing them to contribute, thrive and belong in their communities'.
Ian Chamberlain, Chairman of the Rotary Organising Committee said 'We're pleased that we can support the community by organising the event that helps local charities and organisations and that gives local people so much pleasure. It's always really good to see so many people enjoying themselves. The backing we receive from the business community is vital to the organisation of the event, so we thank the sponsors and everyone else very sincerely for all their help. We hope many people will register; well ensure everyone will have a great morning on the 13th May'.
The Cambridge Building Society is the event sponsor and other sponsors are: Adams Harrison, Budgens Sawston; Gibbs Denley Insurance Services; Morgan Sindall; Ridgeons Group; Scotsdales, Vindis Sawston and Sawston Parish Council.