The Guestlist - Searching Grey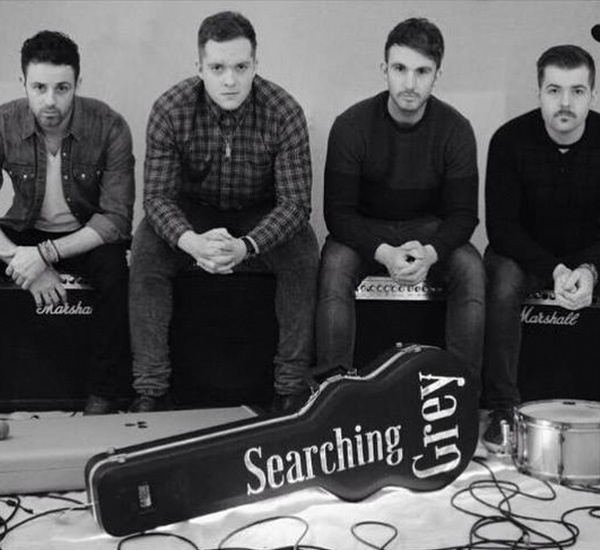 Location: Haverhill / Cambridge
Genre: Indie/Rock
Instruments: Guitar x 3 / Drums / 2 x Vocals
Indie Rock band Searching Grey stormed on to the scene at the end of 2015 and have been consistently wowing audiences ever since.

Taking influence from Oasis, Gary Moore, Catfish and the Bottlemen & Hard Fi, Searching Grey have a rapidly expanding fan base from across East Anglia and continue to pick up new followers at every gig they play.

To date, the band have reached the Cambridge 105 Unsigned Chart Hall of Fame with their debut track 'Never Be', and have performed this year at venues including The Cambridge Junction and The Cambridge Rock Festival.

With new material on the way which is hotly anticipated by BBC Introducing this band continue to go from strength to strength.

The band comprises of vocalist & guitarist Nick Asbey, leadguitarist Carl Ledger, bassist Jonny Gunson and drummer Mike Jamieson.
Social Media:
Cover: Ben Howard - Keep Your Head Up
Latest Track: Falling Down