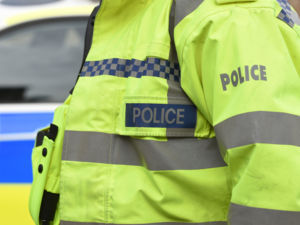 POLICE are appealing for information after a man exposed himself at Gog Magog Park in Cambridge on Thursday 8 February (2018).
At approximately 4pm a man emerged from the trees and signalled for a female dog walker to look over before dropping his trousers and exposing his penis.
He is described to have been white, approximately 30 years old, wearing a dark, hooded tracksuit.
DC Mark Hodgson said: "This incident follows a pattern of six similar instances throughout 2017 in which a male has exposed himself in public.
"Although these incidents have not involved any form of assault or threat, they have left the victims shaken and hesitant to return to the scene of the exposure.
"We would like to ask members of the public to be vigilant in reporting offences of this nature and would ask anyone who has any information to come forward."
Anyone with information should contact police on 101 quoting crime number: CF0081990218 or through Crimestoppers anonymously on 0800 555 111 or through their anonymous online form at www.crimestoppers-uk.org.