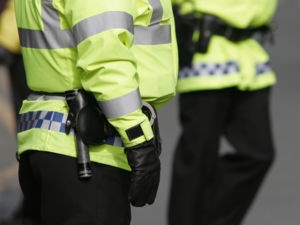 From January 1 anyone applying for a new firearms certificate, renewing a certificate, or wanting to make changes/variations to an existing one will need to use a new form introduced by the Home Office.
The new forms can be found on the Firearms Licensing pages on the Bedfordshire, Cambridgeshire and Hertfordshire police websites. Applications using the previous form will be valid for the next 8 weeks (until February 28) so will be processed as usual. Any new applications should be made using the forms which can be found at www.cambs.police.uk/apply
Head of the Bedfordshire, Cambridgeshire and Hertfordshire Firearms and Explosives Licensing Department, Louise Seabrook said: "The amendments to the forms include clarification on suitable referees and the requirement for only one photograph to be submitted.
"The new forms are editable so that you can complete them electronically, but they must still at this stage be printed and signed by the applicant, and submitted in hard copy. The recent changes to the legislation however, does permit us to use electronic application forms, and we are therefore busy working on an online application form, including the option to make payments online. We expect this to be available in the next few months.
"We will continue to accept the old forms for 8 weeks. Please visit our website if you require further information, or have a question on the link below where you will find various publications and frequently asked questions."
More information on firearms licensing can be found at: www.cambs.police.uk/apply/Apply-shared/Firearms-and-explosives-licensing/Firearms-application-forms