Food and Drink Venues - The Chequers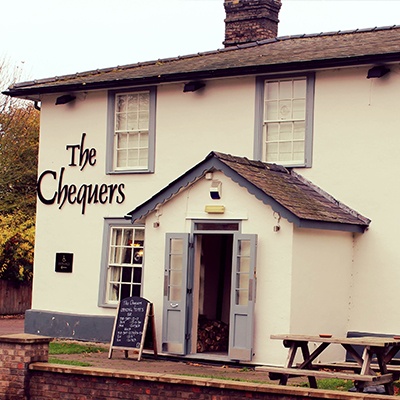 A Beautiful Gastro Pub Situated in Orwell, South Cambridgeshire, a stone's throw away from National Trust Property Wimple Hall and Farm; we are just eight miles from the historical City of Cambridge on the A603, 7 miles from Royston and within easy reach of the A10 and the A1M & M11 motorways into London.
Chef Owner David regards himself an artist rather than a chef, seeing a dish perfectly cooked and beautifully presented is his passion! So David and Tina found this beautiful country pub to start their first business, aiming to bring fine food and drink to everyone who enjoys fine dining experiences, and more importantly, at affordable prices
With a team of young professionals, The Chequers is known for it's friendly and welcoming atmosphere, both in bar and restaurant areas. Our Menus are regularly changed according to the seasons, and they are designed to use the best of local seasonal ingredients where possible. All the wines on our list are personally tasted and picked by Chef David himself, to make sure our customers have a perfect bottle of wines to match their choice of dish.
Website: www.thechequersoforwell.co.uk
Facebook: www.facebook.com/thechequersoforwell
Twitter: @chequersorwell
Instagram: thechequersorwell
Telephone: 01223207840
Email: info@thechequersoforwell.co.uk