Food and Drink Venues - The Wheatsheaf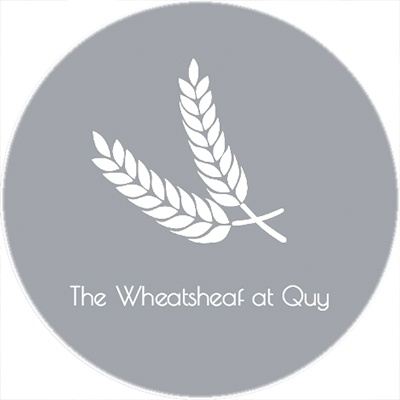 We serve an excellent standard of food made from only fresh produce, and where possible locally sourced.
At The Wheatsheaf we have a few very simple rules:
- To serve freshly prepared food using the best produce we can source -
- To welcome our customers and offer them a relaxed and comfortable setting to enjoy their meal in -
- To deliver all of this with an attentive and friendly service -

We are a child friendly restaurant offering baby changing facilities, highchairs and booster seats if needed. We have a dedicated children's menu or can offer smaller portions from our main menu, and to keep the little ones entertained we have colouring books, reading books, crayons and games.
Follow us on Facebook!!!
https://www.facebook.com/thewheatsheafquy
Reservations can be made either over the phone on 01223 812196 or by email on info@wheatsquy.com.