Food and Drink Venues - The Prince Albert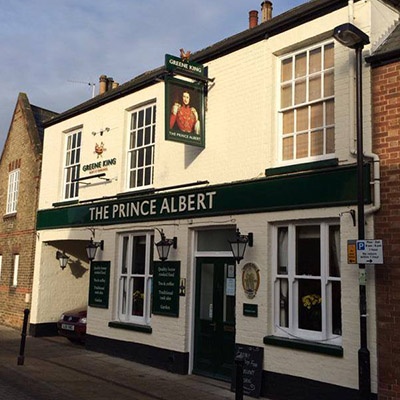 All of our dishes are prepared in house from scratch and we can cater for anyone's needs.
Lunches start at £17.95 for 2 courses and £20.95 for 3. Dinner starts from £21.95 for 2 courses and £26.95 for 3. For a full copy of our menu visit our Facebook page under the menu tab, or email us.
Being a proper pub means of course plenty of beer! We have 10 real ales/ciders on offer to suit all beer drinkers. From light and hoppy to dark and malty, we pride ourselves on our beer selection. And for the wine drinkers, a 40 bottle wine list should cater for all tastes. A perfect way to complement a delicious meal.
https://www.facebook.com/PrinceAlbertEly/app/117784394919914/
01353 663494