Food and Drink Venues - The Green Man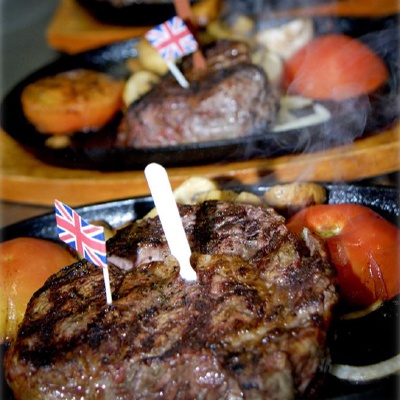 Enjoy a delicious Green Man Steak in our private dining room!
The Weighing Room
We serve 13 sizes of steak from 5 different cuts of meat. Juicy fillets, tasty ribeyes, mouth watering sirloins, belly busting rumps and scrumptious t-bones!
Steaks are chargrilled to your liking and served on a hot sizzle plate with onions, tomatoes and sautéed mushrooms with triple cooked chips on the side.
The Weighing Room seats 12 to 18 people around a large oval table with a train in the centre delivering the condiments.
Menus can be tailored to suit all appetites and pockets!
Email jackie@sixmilebottom.com for more information and availability
www.sixmilebottomgreenman.co.uk