Ely Colour Dash 2018

Star Radio has partnered up with East Anglia's Children's Hospices (EACH) for the Ely Colour Dash taking place on Saturday 11th August 2018. It's the 5k fun run with an exciting twist... there will be Colour Pirates who will be showering you in powdered paint during the run on the day!
Have fun, get ​colourful and raise money for EACH, whilst enjoying a fun day out with the family, a groups of friends, colleagues and those wanting to add some excitement to their Saturday run! There will be a cafe, water stations, food and entertainment stalls on site for those taking part and spectators to enjoy.
There's even a paint party before you set off where you will be given a cup of paint, which will make sure you leave in a truly colourful fashion!
Registration opens at 10am ready for the run to start at 11am.
Address: Kings Ely, Barton Road, Ely, CB7 4DB
Ticket Prices
All tickets include entry, warm up, cup of paint, a t-shirt, a running number and water.
Adult (age16+) - £20
Child (age 5-15) - £10
Family - £50
Team - £17.50 per person
Under 5's - Free - please note they will not receive a medal or paint. If you would like them to, please enter them as a child.
For more information and to purchase your tickets, please click here.
About EACH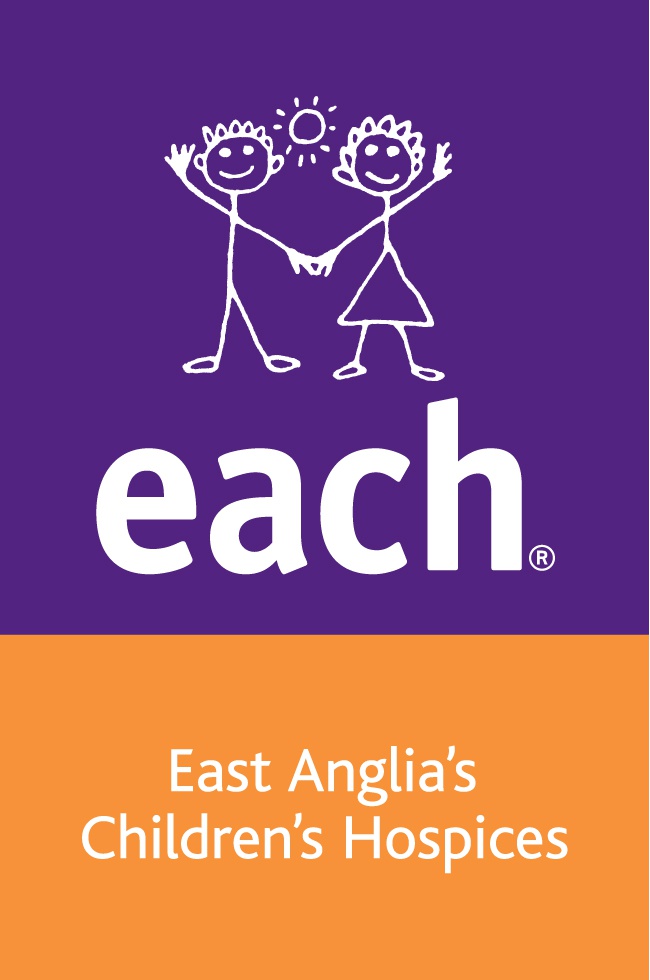 EACH cares for over 360 children and young people with life-threatening conditions, and supports over 450 family members. It has three hospices across East Anglia, including one at Milton.
The hospices aren't just about care at the end of a child's life; they're often very happy and fun places, where young people can live life to their full potential. They are places where families feel safe, at home and where they can spend quality time together.
They support families and care for children and young people with life-threatening conditions across East Anglia, including nursing care, symptom management support, short breaks, wellbeing activities, therapies and counselling; all meeting the needs of the child, young person and whole family.
For more information about EACH, please visit https://www.each.org.uk or call on 01223 204916.