Cambridge Station Christmas Switch On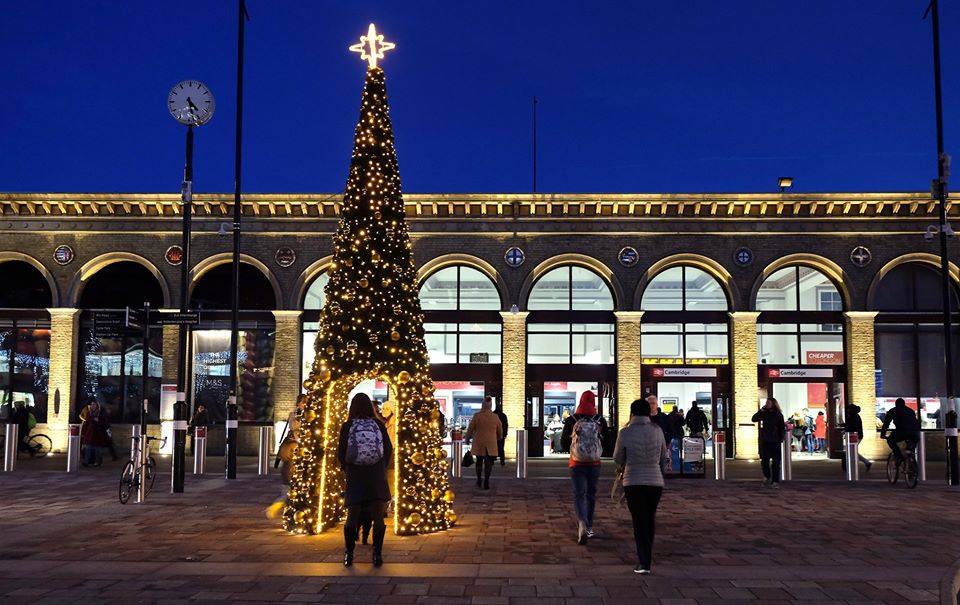 Join us on Thursday 14th November to officially switch on the Christmas Tree at Cambridge Train Station, supported by Cambridge Independent and Star Radio!
Join our breakfast presenter Josh Lovatt to switch on the tree and officially kick off Christmas in the CB1 area. He'll be doing a DJ set, including a load Christmas tunes to get you in the festive spirit!
The event's organised by Cambridge BID and starts at around 5pm. Josh will be bringing his decks and party tunes (and some Christmas songs!) to the station and asking you to help celebrate the start of Christmas.
The party doesn't just happen in front of the station though... There'll be a bar and some food stalls close by in the square next to The Tamburlaine Hotel, so grab a mulled wine and something to eat so you can get in the festive mood and make the most of the evening.
The Christmas tree lights will then be switched on at 6pm.